How members are looking out for the environment
21st September marks World Clean Up Day which aims to cut the world's waste. We decided to celebrate this occasion by showcasing some made in members who look out for the environment.
As the UK manufacturing and engineering industries continue to grow and develop, it becomes increasingly important that every care is made along the way to reduce our individual and collective impact on the environment.
From small, innovative changes such as the development of the new product or parts which are more energy-efficient, to whole companies dedicated solely to the recycling or handling of waste and reusable materials, our members are frequently going above and beyond to ensure they're doing their part.
We thought we'd take some time to look at the numerous and diverse ways in which Made In members are looking out for the environment at every opportunity.
Pro-Enviro

Based in Rugby, Pro-Enviro are experts in developing low-carbon strategies for their customers. By combining their dedication for safeguarding the environment and their vast experience in energy-saving methods, they help companies to make substantial and long-lasting changes which ultimately save both energy and money.
The approach which Pro-Enviro takes is a methodical one; their team will visit the facilities of their customers and analyse every aspect of their production, including heating, lighting, insulation and renewable technologies, to see where they could be making improvements.
They then apply their expertise in designing and installing energy-efficient technology, as well as a detailed analysis of energy data, to accurately advise on how each company can save thousands on their energy costs.
Pro-Enviro also helps their clients find and secure grants which will help them complete energy-efficient projects. In other words, Pro Enviro provides companies with a comprehensive and tailored understanding of efficient energy use, in a time where energy costs are rising and regulatory compliance is becoming more and more in-depth.
Most recently, Pro Enviro has one another significant tender which will ultimately contribute to the reduction of the UK's carbon footprint. What this means is that Worcestershire County Council has selected Pro Enviro as their sole Approved Supplier of delivering Phase 3 of their Business Energy Efficiency Programme (or BEEP) which will be active throughout Worcestershire and Shropshire.
In this programme, local businesses who are eligible can make use of free and in-depth energy reviews from Pro Enviro, worth about £700, and can access funding of up to £20,000for energy-saving projects – such as implementing new heating systems, using new compressors and equipment, LED lighting, fast-acting roller shutters, renewable technologies, and much more.
Lanemark Combustion Engineering

A growing need for greater efficiency efforts requires innovation, as well as the experience and expertise to put that innovation to practical use. Lanemark Combustion Engineering Ltd has long since established themselves as the foremost reliable solution to all process heating burner system needs.
This is due in large part to their commitment to minimising both the cost to the customer and the impact on the environment on a whole. Handling everything from the design and manufacturing phases, to installation and commissioning, Lanemark is leading the way in standards of efficiency and energy-saving in burner systems. A great example of their innovative care for the environment is their TX Burner product. This burner is designed to achieve optimum gas/air processing, minimising gas consumption and producing the required flame profile so that manufacturers can operate effectively and efficiently.
Used for a wide range of purposes including product finishing and food and drink production, Lanemark's TX Burner is a great example of how our members look to implement environmental concerns in everything they do.
Rozone

One major way in which companies regularly impact the environment is through their cleaning processes, which are often hazardous and potentially dangerous to employees. This is where Rozone comes in, who is a company dedicated to helping its customers significantly reduce their impact on the environment.
They do this by utilizing their vast knowledge and experience to advise their customers on how best to replace their wasteful and hazardous processes with much cleaner, safer and more effective water-based or solvent-based solutions.
An example of this is their Smartwasher bioremediation technology, which is being utilised within a myriad of industries – particularly in the cycling community, which inherently tends towards environmentally-friendly practices and therefore has become a big fan of Rozone. Currently, Rozone has implemented over 1200 of their own self-recycling parts washers across bike workshops and cycling retailers.
With an already extensive list of clients and over 17 countries to which they export, Rozone are set to expand into new industries and help even more companies to drastically improve their carbon footprint and the safety of their employees.
Recycling Management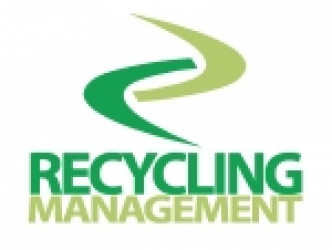 Unfortunately, a byproduct of the huge strides made by the UK manufacturing industries is the abundance of waste, scrap metal and hazardous material being produced. With an increased focus on environmental issues from both the consumer side and governmental side, it's never been more important for companies to manage their waste in the most effective way possible.
Luckily, Recycling Management is here to offer their expertise and vast experience in all matters pertaining to waste handling and recycling. As well as being much better for the environment, Recycling Management's services are also a great economic benefit to their customers, as they allow them to maximise their revenue whilst perhaps most impressive is the fact that Recycling Management's entire operation is completely independent, meaning they don't have to rely on any third parties to deliver their services.
With their own fleet of waste management vehicles, in-house waste processing facilities, and even a dedicated marketing and customer service team, Recycling Management are able to ensure that they are really practising what they preach and that their passion for the environment is reflected at every stage.
Staysafe PPE Ltd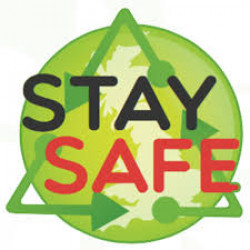 There are many kinds of waste which inevitably goes on to impact the environment in some way, and a number of our members are addressing different these different areas and kinds of waste. Staysafe is one such company, who specialise in the recycling and repurposing of PPE (Personal Protective Equipment) for a myriad of different manufacturers.
So much of the average manufacturing company's PPE will, in usual circumstances, find its way to a landfill once it has been damaged, only for the company to purchase new PPE and repeat the cycle over and over. This is mostly because many manufacturers just aren't aware that there's a better, more economically and environmentally friendly way to do things.
But Staysafe are on a mission to change that. Working primarily by washing industrial-use gloves and repairing outerwear such as hi-vis jackets, Staysafe is able to guarantee their customers savings in excess of 60% .
This means companies will be both saving a huge amount of expenditure and will make a significant reduction to their carbon footprint. The vast experience and expertise of the Staysafe team means that all PPE is restored to a condition equal to being brand new, so it is immediately ready to be used again.
Because so many companies utilize some form of PPE, Staysafe is able to offer their services to a vast range of manufacturing industries. This also means they're seeing huge growth, which in turn means they can help even more companies. It's a cycle which, much like their nil-to-landfill policy, only bodes well for reducing the carbon impact of the manufacturing sector and the environment on a whole.
Impressed by the efforts of our members to make positive changes? Want to know more, or want to get involved with Made In?
Become a member today, or upgrade your membership, and join the ranks of top manufacturing companies working towards a cleaner environment.
Made in the Midlands: https://madeinthemidlands.com/
Made in Yorkshire: https://madeinyorkshire.com/